Laptop screen replacement is a service that is very much in demand. Laptop screens are more fragile than people think and can be easily damaged when laptops are dropped. Another common cause of cracked screens is if the lid is pressed down when there is a hard object on the keyboard. Broken glass cannot be repaired so if your laptop screen is cracked or leaking, Laptop screen replacement is the only option.
Laptop screen replacement - a cost effective solution for broken screens
Many laptop owners who have accidentally cracked the screen of their laptop may not realise that they do not have to go to the trouble and expense of buying a replacement laptop. Ganton IT Laptop screen replacement service offers a fast, economical solution for all cracked or broken screen problems; we replace broken screens on all current models of laptops and notebooks at a price you can afford. Laptops with broken screens can be restored to full functionality for a fraction of the cost of buying a new laptop. So if your laptop is a recent model and in good condition apart from a broken screen, it makes sense to use Ganton IT's Laptop screen replacement service rather than buy a new laptop.
Ganton IT - for quick economical Laptop screen replacement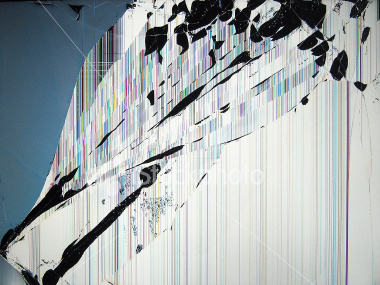 Ganton IT has been repairing laptops for over 13 years and is one of London's leading repair companies for laptop screen replacement. We offer a quick affordable solution to any broken screen problems with laptops, Our Laptop screen replacement service is not only much cheaper than buying an expensive new laptop but also saves you the hassle of transferring data from the old broken laptop to the new one. Ganton IT keeps a large stock of spare parts in our workshop including, black gloss and matt LCD screens in a range of sizes. We always have replacement screens for all popular models of laptops and notebooks in stock so we can complete Laptop LCD screen replacement quickly without having to order a spare screen and wait for to be delivered. If you need your laptop urgently, we may even be able to replace the LCD screen on the same day.
Contact Us For Same Day Laptop Screen Replacement
Ganton IT's repair centre in Bermondsey London SE1 is open Monday to Saturday, from 09:00 to 18:00 hrs. You can drop your faulty laptop in anytime during opening hours and there is no need to make an appointment for Laptop screen replacement.